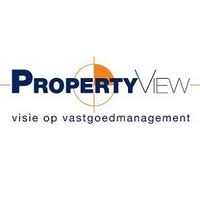 Other details
Match criteria
Property Accountant
Fulfilled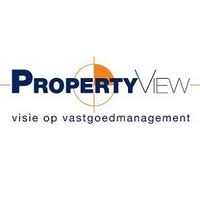 Introduction
Would you like to work as a Property Accountant at an organization specialized in real estate management? Do you work accurately and are you looking for a job with a lot of responsibility? Then we are looking for you!
Where will you work as a Property Accountant ?
PropertyView is a service organization dedicated to the professional management of in particular commercial real estate in the Netherlands. The organization is characterized by a flexible working method, service orientation, and a personal approach. They work with a solid team of professionals who are well informed about developments in the market and have extensive knowledge and experience in the field of real estate management. PropertyView has two locations in Haarlem and Rosmalen. In Haarlem, the administration is taken care of, while in Rosmalen the technical real estate management is provided. In connection with the expansion of their portfolio, they are looking for a property accountant to strengthen the team for the Haarlem office.
What will you do as a Property Accountant ?
The property accountant within PropertyView is a "linchpin" function. You are responsible for the financial and administrative management of one or more real estate portfolios. You also contribute to optimizing the return of this portfolio.
As a property accountant you work in a team with four colleagues and your activities include among others:
• Adequately taking care of the rental administration, including processing relevant mutations;
• Maintaining contact with asset managers and external technical property managers;
• Drawing up (periodic) invoicing to tenants;
• Act as a point of contact for your portfolios for other departments within the organization, including debtor and creditor administration;
• Management of service costs administration and preparation of the service costs settlement;
• Contributing to continuous improvement of the processes;
• Preparing monthly and / or quarterly reports and etc. Financial Statements;
• Providing the necessary management information to the stakeholders involved;
• Making analyzes based on the reports produced.
What do we need in a Property Accountant ?
• Bachelor education level;
• Knowledge of bookkeeping is required;
• Good command of Microsoft Office software, especially Word and Excel;
• You work accurately and structured, have affinity with automated systems, and have numerical insight and analytical skills;
• You know how to set priorities, you are honest, flexible, and stress resistant;
• You are able to act customer and problem solution-oriented;
• Experience with Yardi and SAP is an advantage.
What benefits can we offer you as a Property Accountant ?
PropertyView offers a challenging, diverse, and responsible job function. Good opportunities for training and development. They apply competitive terms of employment and offer you a temporary with the prospect of permanent employment.
Are you interested? Call Caroline Vogelsang (06-18198811). She will be happy to tell you more about the position and organization!
Publication date
19.07.2021