Alphen aan de Rijn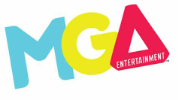 Meer details
Match criteria
GL-Accountant
Nieuw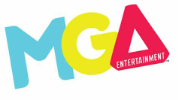 Introductie
Imagine this, you are responsible for a major part of the finance department within a multinational corporation with a large number of entities across Europe. Together with the finance team, you will keep track of financial transactions and prepare financial reports. Interested?
Waar ga je als GL Accountant werken?
The work location is Alphen aan de Rijn. It is an American company.
Wat ga je als GL Accountant doen?
Preparation and posting of financial data such as accruals, deferred costs, reclassifications, and inter-company/interdepartmental entries into the ledger, as well as preparing reports;
Assisting in General Ledger Accounts reconciliation;
Performing balances reconciliation with supporting documentation;
Gathering supporting documentation and keeping records;
Ensuring all journal entries for month-end close are completed within company month-end close deadline;
Reconciling and settling inter-company balances;
Ensuring that financial information complies with standards;
Other activities linked to Financial reporting.
Wat neem je als GL Accountant mee?
Degree in accounting or finance with at least 5 years of relevant experience in an accounting function required;
Analytical and accounting skills;
Good collaboration and communications skills;
Attention to details;
Time management and organizational skills;
Good Excel skills;
Ability to develop relationships with diverse groups and various levels of financial and operational personnel;
Must be a strong team player and able to work under pressure during peak periods.
Wat hebben we jou te bieden als GL Accountant?
A salary is offered depending on the knowledge and experience you bring but will be between €3500 and €4000 per month on a full-time basis.
Interested? Contact David Chen via 06-18198811 or david@reportinginsight.com
Locatie
Alphen aan de Rijn
Publicatiedatum
03.07.2023