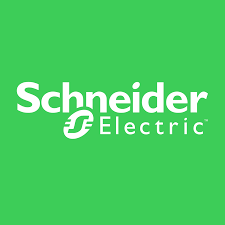 Meer details
Match criteria
Indirect Procurement Manager
Vervuld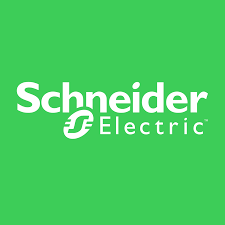 Introduction
Discover the opportunity to join an international, dynamic, and responsible company that fosters the development of all its people around the world. Every day, we empower employees to achieve more and experience exciting careers. Find out how our values and unique position make Schneider Electric a top 25 employer of choice, according to LinkedIn. We also won the Outstanding Contribution to Sustainability and Efficiency award. Join us? Read further!
Where will you work as Indirect Procurement Manager?
At Schneider, we believe access to energy and digital is a basic human right. We empower all to do more with less, ensuring Life Is On everywhere, for everyone, at every moment. We provide energy and automation digital solutions for efficiency and sustainability. We combine world-leading energy technologies, real-time automation, software and services into integrated solutions for Homes, Buildings, Data Centers, Infrastructure and Industries. We are committed to unleash the infinite possibilities of an open, global, innovative community that is passionate with our Meaningful Purpose, Inclusive and Empowered values.
What will you do as Indirect Procurement Manager?
As an Indirect Procurement Manager for the Netherlands & Belgium you will be responsible for a total spend in both countries of 50 Mio (excluding logistics spend). You will have frequent interaction with Business Units, Functions, Indirect Procurement Category leaders and HUBs (Data team in Poland, Global Procurement Service in Budapest and Procurement to Pay in India) to ensure the whole sourcing to pay process is covered for all entities under the BeNe cluster.
Your responsibilities
Take part in the negotiation process regarding price and quantity/quality levels and optimize the supplier base;
Define sourcing strategy and collaborate with regional indirect procurement leaders to implement strategy;
Apply and adapt the global and regional purchasing strategy with appropriate action plans in accordance with performance objectives (customer satisfaction, quality, cost, service, innovation);
Responsible of the P&L IP productivity, propose saving actions and Source at lowest Total Cost of Ownership;
Manage supplier consultation & selection, according to category strategy;
Contribute to the purchasing database update by providing necessary information to category managers / supplier leaders / plants update database of spend;
Implement the quality and cost reduction objectives;
Work in close collaboration with IP Europe Hub & Procurement OPS Hub.
Ensure that key purchasing tools (SSP SRM, iSave (costing tool), MDG, Coupa) are deployed effectively and homogenize methods and processes for the purchasing functions within their perimeter.
This is who you are
A completed Bachelor or Master Technical degree, with the specialism in Engineering or Business;
A minimum work experience of 3-4 years in a similar role; in indirect categories within a manufacturing environment & cost improvement culture. Preferably with experience in international sourcing;
Dutch speaking and very good in written and spoken English;
Ability to work in a fast-paced environment (change management);
Excellent verbal and written communication & negotiation skills and customer focus;
Nice to have: knowledge of SSP SRM, SAP MDG, Cost Savings (eSave), Coupa.
What to expect @ Schneider Electric?
A gross salary between € 70,000 and € 90,000 (including 8% holiday allowance and bonus);
30 vacation days, company telephone and laptop, etc;
You will be part of a leading global specialist in energy management who believes in sustainability and taking care for the planet;
Endless development opportunities through the online learning offer of 10,000+ e-learnings;
We value differences. We offer equal opportunities to everyone, everywhere;
Well-being creates performance and performance generates well-being.
Are you interested? Call Ilja Gorree (06-38302854). She will be happy to tell you more about the position and organization!
Publicatiedatum
14.11.2022