Chief Accounting Officer
Nieuw
Locatie
Hoofddorp
Contactpersoon
Pim van Moorsel
M: (06) 3830 2854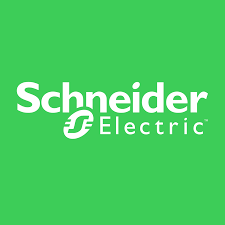 Introductie
Early 2018 Schneider Electric Group has decided to implement the concept of a Territory Accounting Team (TAT). It is a new function within Schneider Electric Finance discipline. For the Dutch and Belgian legal entities, we search a Chief Accounting Officer (CAO) heading the TAT. The position is based in Hoofddorp.
Waar ga je als Chief Accounting Officer werken?
Schneider Electric is leading the Digital Transformation of Energy Management and Automation in Homes, Buildings, Data Centers, Infrastructure and Industries. With global presence in over 100 countries, Schneider is the undisputable leader in Power Management – Medium Voltage, Low Voltage and Secure Power, and in Automation Systems. We provide integrated efficiency solutions, combining energy, automation and software. In our global Ecosystem, we collaborate with the largest Partner, Integrator and Developer Community on our Open Platform to deliver real-time control and operational efficiency. We believe that great people and partners make Schneider a great company and that our commitment to Innovation, Diversity and Sustainability ensures that Life Is On everywhere, for everyone and at every moment.
Wat ga je als Chief Accounting Officer doen?
In this new role, solid leadership experience and proven skills for change management, especially organizational change and process changes, are crucial. You need to build and lead the team, streamline and standardize accounting processes and procedures and manage your internal and external stakeholders carefully. The Chief Accounting Officer has strong accounting experience and is familiar with various reporting standards such as IFRS / Dutch GAAP / Belgium GAAP. The CAO is supervised by the Country CFO. Experience with international organizations and cooperation with an outsourced shared service center (India & Poland) provides a good background for the role. Knowledge of the operating environment and working culture from Netherlands and Belgium countries is a big advantage. Previous experience of using SAP speeds up entry.
Wat neem je als Chief Accounting Officer mee?
The new CAO has a positive drive & attitude and high energy level. He/she shows strong leadership and get the team members involved by empowerment and coaching. The management style is straightforward, but properly thoughtful and analytical. The person has the courage to question things (with a constructive dynamic) and make independently decisions, partly with inadequate information. Daring to act according to one's own vision to speed up implementation.
M.sc or MBA degree in Finance and/or Control. CPA preferred.
International Accounting experience (IFRS / Dutch GAAP / Belgium GAAP), controlling gives additional advantage
SAP and HFM experience
Proven track record of leadership
Strong communication skills
Sees the big picture, fast to understand the key points, proactiveness
Decision making ability under pressure and with a limited amount of information, having an own viewpoint/vision • Courage to challenge in a constructive way
Fluent Dutch and English and French give additional advantage
Wat hebben we jou te bieden als Chief Accounting Officer?
• Gross yearly salary max. € 90,000 (including 10% bonus and 8% holiday allowance);
• Company car;
• One-year contract;
• Pension plan (defined contribution and own contribution 5.3%);
• 30 Vacation days;
• Travel allowance based on actual costs (expense form);
• Opportunities for learning & development (internal and external training).
Publicatiedatum
08.04.2019
Meer details
Match criteria
Bezoekers van deze pagina bekeken ook deze banen: