Financial Controller
Nieuw
Locatie
Nijmegen
Contactpersoon
C.A. Vogelsang
M: (06) 1819 8811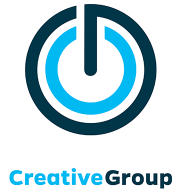 Introduction
We are looking for a Financial Controller who can help us manage & develop the financial processes for our fast growing e-commerce platform.
Waar ga je als Financial Controller werken?
We are first movers, continuously changing our playing field, disrupting the way we exchange digital value. We're transitioning an old, outdated system into the online world of today and tomorrow.
We're an ambitious, 100% digital, scalable company ready to fulfill our potential of becoming a unicorn. We're rapidly growing, with change as the only constant.
We have just a few tickets in place for eager, ambitious, hungry people to join our adventure. These tickets are reserved for people who want to conquer the world with us. One is reserved for our new Product Owner....

Are you ready for the ride?
What you will be doing
An accurate and fully correct financial administration is at the base of our decision making. It's key for any organisation. But it's even more important in a rapidly growing organisation as Creative Group! And because we change quickly, we make a lot of decisions. You will, too. We need you to make sure the administration is accurate, correct and in the best shape ever.
You will have a proven track record of somewhere between 3-5 years in a similar position in a commercial organisation. This will ensure Together with your bachelor or master degree in accountancy or business administration, you have a decent background for this role.Your eagerness to learn in combination with your accuracy and analytical way of thinking will result in improvements that help thrive our business.
Things like:
Process sales overview from our payment service providers
Processing purchase invoices
Performing month-end closing tasks and
Drawing up the declaration of sales taxes all belong to your list of tasks
You also assist in preparing the consolidation
We are looking for someone with..
A bachelor degree in accountancy or business administration
3+ years of experience in a similar position in a commercial organisation
The eagerness and willingness to learn everything about financial administration and reporting
A self-starter mentality who takes initiative and has a creative mindset - constantly sparking fresh ideas and that truly understands the creative community
You're accurate, reliable, analytical and always looking for where to improve
You're structured and organised, but you also know when to be flexible
You're not afraid to ask for new projects and to show initiative
A healthy dose of energy and thrive on a cooperative nature
Extra effort on moments of truth goes without saying
What we offer?
Little hierarchy and a start-up culture with focus on teamwork and creativity
Every idea counts
An enthusiastic, highly motivated team and a high level of responsibility
Lots of room to work on great ideas, learn and grow whilst facing complex challenges
Publicatiedatum
26.11.2018
Meer details
Match criteria
Bezoekers van deze pagina bekeken ook deze banen: