REPORTING INSIGHT IN COOPERATION WITH HEMA: BUSINESS CONTROL WORKSHOP
On Thursday November 2nd, especially for our clients, Reporting Insight organizes together with HEMA a 'Business Control workshop' at HEMA headquarters in Amsterdam. During this workshop, Mayke Pashouwers RC, Head of Business Control at HEMA, and Annemarie Reynolds RC (previously various jobs at Philips, currently interim Finance Professional - coach and team facilitator) will share their vision and challenges on business control. They will also outline how Business Controllers can become true business partners. 
After this presentation a break-out session follows, whereas you can share and discuss your vision with other CFO's and managers. We will finish off with some drinks and bites.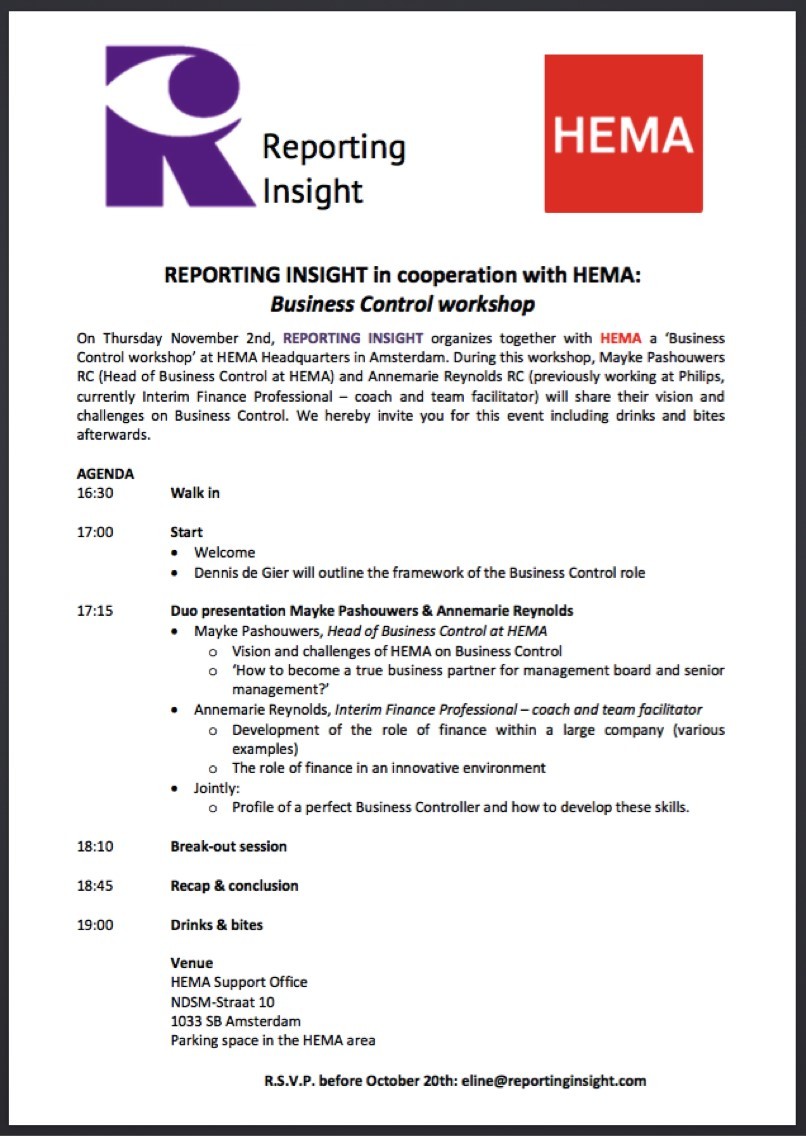 In case you would like to join this workshop, please contact Eline Oude Munnink (06 - 48 24 58 37 or via eline@reportinginsight.com).