Amsterdam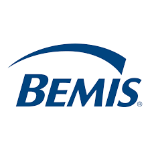 Meer details
Match criteria
Division Controller EMEA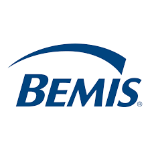 Introductie
Bemis Manufacturing Company is a family-owned business established in 1901. Headquartered in Sheboygan Falls, Wisconsin, U.S.A., they have grown to an innovative, international manufacturer serving worldwide markets. Bemis manufactures products under their own brands and provide expertise to others, including private-label products and component parts for a variety of industries. They serve consumer, retail, wholesale, and industrial markets worldwide with core business in bathroom products and have over 2,000 employees located in seven countries around the world.
For their EMEA operations, 10% of the global revenue spread over four legal entities, Bemis is looking for a division controller, based in Amsterdam, who reports, functional and hierarchical, to the Managing Director EMEA. Primary responsibilities will include financial statement analysis, collaborating with business partners, driving financial deliverable execution, and ensuring financial discipline and compliance. The role provides significant career-growth opportunities within the EMEA business region in terms of additional disciplines like IT, HR and Legal. In addition, the company aims to grow the EMEA business by doing acquisitions.
Waar ga je als Division Controller EMEA werken?
For their EMEA operations,
Bemis is looking for a division controller
,
based in Amsterdam
,
who reports, functional and hierarchical, to the Managing Director EMEA.
Wat ga je als Division Controller EMEA doen?
• Lead and conduct the annual planning/budgeting process;
• Monthly reporting at EMEA level including a controller's report explaining the results and the deviations compared to last year and plan / forecast to understand root causes of variances and making recommendations to enhance business performance;
• Demonstrates the ability to look ahead and anticipate future trends - not only report results but predict/foresee future results;
• Demonstrates solid understanding and ensures compliance with IFRS and US GAAP/company policies and procedures. Manages policies and processes effectively to ensure accuracy and integrity of the financial data;
• Improve product-costing methodology including ICO-charging;
• Optimize transfer-pricing mechanism;
• Restructure and simplify the EMEA legal setup;
• Take a leadership role in driving financial improvement (for example implement KPI heatmap using BI tooling) and interact with stakeholders at multiple levels;
• Various ad hoc analysis of financial data as assigned;
• Be a leader in fostering lean continuous improvement efforts within the function;
• Coach, lead and develop the finance team and other business partners within the EMEA organization.
Wat neem je als Division Controller EMEA mee?
• Master's degree in finance/control or related field preferred;
• 7+ years of relevant work experience in a fast-paced, global, results driven environment;
• Strong analytic, financial modeling and reporting skills;
• Fluent in English, French would be a big plus;
• Former work experience in manufacturing/B2B sector would be a big plus;
• Advanced knowledge of Microsoft Office products, especially Excel; and BI Tools, especially Qlik;
• Attention to detail, the ability to deal with ambiguity and can work successfully and effectively on cross-functional teams;
• Have the ability to communicate effectively at all levels within the organization;
• Hands-on mentality, ability to think clearly, analyze quantitatively, problem-solve, scope technical requirements and prioritize;
• Business travel to visit other European entities regularly.
Wat hebben we jou te bieden als Division Controller EMEA?
• Annual package between €80.000 and €100.000 including 8% holiday allowance;
• Pension contribution (10%);
• Travel allowance / compensation;
• Bonus scheme (up to 14% based on company performance).
Contact information
Please contact David Chen via mobile number 06-1819 8811 or email david@reportinginsight.com
Locatie
Amsterdam
Publicatiedatum
20.11.2023