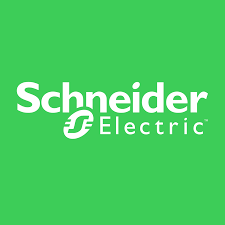 Meer details
Match criteria
Solution Purchaser
Vervuld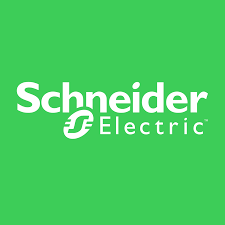 Introductie
Discover the opportunity to join an international, dynamic, and responsible company that fosters the development of all its people around the world. Every day, we empower employees to achieve more and experience exciting careers. Find out how our values and unique position make Schneider Electric a top 25 employer of choice, according to LinkedIn.
We are looking for a Solution Purchaser in Hoofddorp with a personal drive to contribute to the overall Schneider Electric growth plan. You will report to the Solution Purchasing manager.
Waar ga je als Solution Purchaser werken?
At Schneider, we believe access to energy and digital is a basic human right. We empower all to do more with less, ensuring Life Is On everywhere, for everyone, at every moment. We provide energy and automation digital solutions for efficiency and sustainability. We combine world-leading energy technologies, real-time automation, software and services into integrated solutions for Homes, Buildings, Data Centers, Infrastructure and Industries. We are committed to unleash the infinite possibilities of an open, global, innovative community that is passionate with our Meaningful Purpose, Inclusive and Empowered values.
Wat ga je als Solution Purchaser doen?
Define the strategy for external purchases with the project team for activities in the the Hub BeNe and Baltics;
Deploy all actions needed to bring productivity on OG purchases;
Carry out actions resulting from the purchasing policies;
Put supplier relationships (IG and OG) under control by limiting the risks for project execution;
Be responsible for the Solution Procurement process and policy deployed in BeNe and Baltics Hubs;
Ensure the qualification (Quality, EHS, Cyber, …) and evaluation of active suppliers on the perimeter;
Communicate monthly the key purchasing performance indicators of its scope.
Wat neem je als Solution Purchaser mee?
A completed Bachelor or Master Technical degree;
A minimum work experience of 5-10 years in a similar role;
Native Dutch speaking and very good in written and spoken English;
Ability to work in a fast-paced environment;
Excellent verbal and written communication skills.
Wat hebben we jou te bieden als Solution Purchaser?
An annual salary with a maximum of 60K, including bonus;
You will be part of a leading global specialist in energy management who believes in sustainability and taking care for the planet;
Endless development opportunities through the online learning offer of 10,000+ e-learnings;
We strongly believe that great people make Schneider Electric a great company;
We value differences. We offer equal opportunities to everyone, everywhere;
Well-being creates performance and performance generates well-being (watch our Youtube video for more explanation).
Are you interested? Call Dennis de Gier (06-49773759). He will be happy to tell you more about the position and organization!
Publicatiedatum
03.10.2022